Secure the future of your loved ones
You've found the right home, Now get the right mortgage
Talk to us to find out more
See what people are saying about us
Kiwi Mortgages was able to understand our objectives and priorities and would always come up with recommendations that best suited our business. Their key strengths lie in his ability to deliver results to the satisfaction of his customers. I would definitely recommend Kiwi Mortgages to all my family and friends!
Zubin Bhathena
When we think back to buying our house and our dealings with Mr. Rakesh Bansal at Kiwi Mortgages, the words – trustworthy, reliable, client – centred, timely follow up and competitive rates come to mind. It was indeed a pleasure working with him and we would highly recommend his service to people as well as do business with him in the future.
Mr & Mrs D'souza
We were stressed as we were still struggling to arrange finance for our first home. With sound knowledge of products and services, listening and considering our needs, Mr Bansal was able to give prompt precise information. It worked for us really well, simply followed his suggestions and we are sitting in our dream home and all our Insurances also sorted, be it home, contents, life, motor and health.
Jasmine & Manjeet
I recommend this company to you all. Jatinder has guided my husband and I with the utmost respect. He has been very patient with my untold questions, txts and emails. The advice given was very professional and we felt very much at ease with Jatinder. To Rakesh Bansal, thank you for sharing your wisdom with us. Nga mihi The Atkins whanau
Rongo Atkins
Jatinder was so helpful in explaining what we needed to do and putting us with the bank which is just so right for us. Jatinder is always available to answer any questions we had no matter how silly they may sound. He's a true professional and a genuinely nice guy. Overall we received a fantastic and friendly service from Jatinder @ Kiwi Mortgage.
Hardy Singh
I would like to thank Mr Jatinder Singh for making the process simple and easy to buy our first home in Hastings. I Chandpreet and my partner Laurelee would like to recommend Jatinder Singh to everyone who wants their first home without stress of paperwork as that's all handled by Mr Jatinder Singh who deal with you like a family member with professional ethics. 5 Star service.
ITz C Thind
Kiwi Mortgage are a fantastic company. If you need home loan just try them first, they really informative throughout the whole process and they are happy to answer as many questions needed, Mr Rakesh and his great team were amazing and really helpful. We would highly recommend them for the geat job done to us we really appreciate it.
G Ibrahim & S Aziz
We work with most banks, NON-BANK LENDERS, and insurance companies in Auckland & around the country.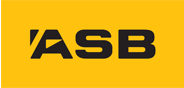 Request a 'no obligation'